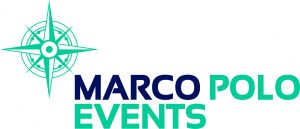 A leader in the provision of experiential team building, bespoke in design and proven to deliver real benefits. Marco Polo Events also owns and runs the World's leading corporate team event, the UK Challenge.
Paying particular attention to ensure all programs are fully inclusive with a focus on the importance of "personal wellness" and "Team integration" with a proven increase in productivity, we have worked with teams that rarely see each other as well as teams that work together all the time.

ASE Corprorate Eyecare is a leader in the corporate eyecare market with over 27 years' experience, providing eyecare solutions for around 800,000 people in blue chip, private and public sector organisations.

Bluecrest Wellness offers high-quality health screenings, delivered on-site or through our network of 2,000 venues nationwide. With a focus on prevention, employees are encouraged to take control of their health.

Brushbox provides a tax efficient health benefit for your employees and an opportunity to promote your Sustainability and CSR agenda whilst proactively evidencing that you are a company who cares.
Increase employee productivity and retention with amazing food from the best restaurants around with Deliveroo for Business. Say goodbye to lacklustre office food and hello to Taco Tuesdays!

LCP is a specialist independent pensions, investment and insurance consultancy. We help our clients make good decisions based on insightful analysis, industry expertise, and game-changing technology.

We provide financial advice as an employee benefit that can help with your employees financial well-being.  Our service is affordable, accessible and convenient for employees and employers alike.

We've designed our health cash plans to put the focus on the health and wellbeing of your employees, offering you a cost effective way to reward your entire workforce.

The Employee Engagement Company' – is a leading provider of employee reward and recognition, benefits delivery and wellbeing solutions.

PIB Employee Benefits work with clients to provide tailored consultancy and solutions across the full spectrum of employee benefits.

We believe in bringing people and business together through creativity and excellent service – and we've got over 50 years' experience to back it up. That's what makes us world leaders in employee engagement.

We provide specialised insurance solutions, designed specifically for the employee benefits market.  From unique Home and Motor products through to quality Healthcare and Protection policies.  Sutton Winson: protecting what matters.

Hello. We're Tusker, The Car Benefit People and we're on a mission to make employees happier through cars.
We do this by offering our ground-breaking Car Benefit Scheme.

Unum Dental provides corporate dental cover to help employees and their families receive both regular check-ups and essential dental treatment when they need it.

From sales incentives for high flyers to recognition awards for the most valuable workers out there, we've got the rewards that get people talking – whether you have 10 employees or 10,000.

Compare your organisation's salaries to current payroll-based market data with XpertHR Salary Surveys. Access database of more than 1.2 million pay rates to make informed decisions about pay, benefits and other aspects of reward.

yulife is a London based life insurance company that inspires life. Driven by a mission of helping every person to be their best self, the company rewards its members for living well now.